By now everyone already knows of our ITG 'Spreading Gourmet Love' ? ?? Valentine's Day Promotions! We at ITG thank you all for the heartwarming appreciation and support for our campaign.
 We hope ITG helped you to make your loved ones feel really special by Spreading Gourmet Love through gourmet goodness on this Valentine's Day!
(For all those that joined us late, ITG held a Valentine's Day Promotion across social media called '

Spreading Gourmet Love

' ? ?? (#SpreadingGourmetLove) to let audiences know what Gourmet Specials they can order from Gourmetpreneurs for Spreading Gourmet Love to their loved ones on Valentine's Day.)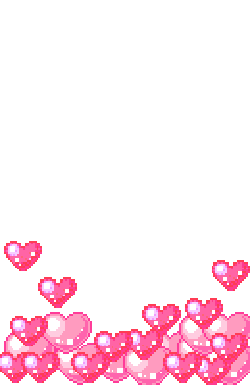 What you don't know is alongside, ITG also had its very 1st Contest for Gourmetpreneurs: The ITG 'Spreading Gourmet Love' ? ?? Contest where participating Gourmetpreneurs had to send in a Gourmet Special that most closely relates to the theme 'Spreading Gourmet Love' ? ??.
Read on to know more about the winners of the 'Spreading Gourmet Love' ? ?? Contest.
---
Cookie Monster by All My Sins
'Spreading Gourmet Love' ? ?? Gourmet Special Description by All My Sins: What better way to propose than with Chocolate Chips ? 😉 We are sure your Valentine cannot refuse these scrumptious proposal! Customised Monster Cookies with your choice of messages handwritten with these decadent Chocolate Chips.
Here's our take on the Cookie Monster:
Oh my, just look at that Monster of a Chocolate Chip Cookie!
Believe it or not, this Monster of a Cookie is actually bigger than a regular size pizza. Big enough that it arrived sitting pretty in a monstrous golden cake window box.
That's not all, this adorable Chocolatey Monstrous Cookie is golden brown on the outside and full of gooey Chocolate Chips from within with a 'Date Me?' message engraved on the top with Chocolate Chips.
As good as it looks, the taste is even better. It was decadent and melt in your mouth pure Cookie Heaven – the right amount of butter, sugar and gooey Chocolate Chips and the texture thin, crispy and chewy. The Cookie taste long lingered in our mouths for quite a long time making us hungry for more!
Well, we agree what better way to propose than with a Cookie Monster full of gooey Chocolate Chips.
Because who doesn't like Cookies? Or Chocolate Chips? Or Chocolate Chip Cookies?
With such a cute lil' Monster screaming out loud 'Date Me?', it's really hard for anyone (let alone Cookie Lovers like us) to say no to such an adorable Monstrous Gourmet Proposal!
What's more you can customise your Cookie Monster with Chocolate Chunks, a personalised message including cute lil' heart shaped symbols.
---
Chocolate Praline Sauce/Spread/Dip by Saucery
'Spreading Gourmet Love' ? ?? Gourmet Special Description by Saucery: We have taken an exotic chocolate and delectable praline and tweaked it, to give you – Celebrate Love. Share it; spread the love around, spread the happiness with the ones you care about. Celebrate Love by spreading gourmet love. On your special day, for your loved ones, Saucery gives you a brand new way to – Celebrate Love. This Valentine's Day, choose the perfect gift, hand crafted by a team of professional chefs each putting in their contribution to what we think is a gourmet masterpiece. With no additives or taste enhancers, it is a true exotic amalgamation of flavors. A joyful jar of a gourmet dessert, we present a delicate balance of rich praline with hints of crunch from handpicked nuts, with the finest dark compound chocolate. A sauce so versatile that it spreads a smile to whoever you decide to share it with. It is the answer to your morning milk shake, midnight hot chocolate or a quick snack between a slice of bread coupled with Peanut Butter. Celebrate Love – can be shared with your loved one over a fun filled fondue, where you get the mush-mellow vibes on while she remains the cracker with a pinch of salt. Our favorite way however, is to start with a spoon and then get your hands in the jar. The possibilities are endless, so get your naughty thoughts on and enjoy this yet another, fine product from Saucery. 
Here's our take on the Chocolate Praline Sauce/Spread/Dip:
Dark Compound Chocolate + Praline + Spread + Dip + Sauce = Jar of Pure Gourmet Happiness
We are thrilled at the simplicity yet versatility of this All-in-One Dip/Spread/Sauce Happy Chocolate Jar.
Whip up a Milkshake with spoonfuls of Chocolate Praline and some crushed Oreos, add it to hot Milk, use it as a fun Candy Fondue Dip, pour over Ice-cream, spread it over a Bread Slice or Croissant or Donuts or even eat it by spoonfuls straight from the jar or what's better get your fingers into the act…the possibilities are endless!
What scores even more for this Happy Chocolate Jar over store bought alternatives is that it is made of completely natural ingredients sans any preservatives or additives so your body will surely thank you for it (not just your taste buds).
The texture is smooth, creamy with a hint of crunch from the nuts. The taste is creamy, gooey Chocolatey, slightly nutty with just about the right combination of sweet – being not too sweet nor too bitter to suit most palates.
Well, what do we say for this one? We doubt anything would come so close to Spread(ing) Gourmet Love so literally!
For those who don't know, the Chocolate Praline Spread is yet to be officially launched by Saucery though it was originally planned to be launched as a Valentine's Day Special for the very purpose of Spreading Gourmet Love and Happiness by sharing it with loved ones.
We wish this new entrant on the menu of Saucery a Gourmetful future! What we would love to see in this Happy Chocolate Jar is variants of this wonderful Chocolate Spread (Think: Flavours – Dark Chocolate, Caramel, Coffee, Peanut Butter… Chunks – Chocolate Chips, Chocolate Chunks, Butterscotch Granules, Mixed Nuts).
---
 Our primary criteria for the contest was relating to the theme 'Spreading Gourmet Love' ? ?? . As far as that goes,  while one is a Monstrous Cookie Gourmet Proposal, the other is a Chocolate Spread of Love which is like Spreading Gourmet Love quite literally.
That apart, the other factors being taste, presentation and concept: we equally love the presentation, taste and simplicity of both.
For us both are winners all the way! Both Celebrating Love, Celebrating Gourmet and 'Spreading Gourmet Love' ? ?? and Happiness galore 😀
So there it is: All My Sins and Saucery both are winners ?? ?? of our very 1st ITG Contest '

Spreading Gourmet Love

' ? ??.
Kudos, All My Sins ?? and Saucery??. ITG applauds your efforts to Celebrate and Spread Gourmet Love with ITG and how!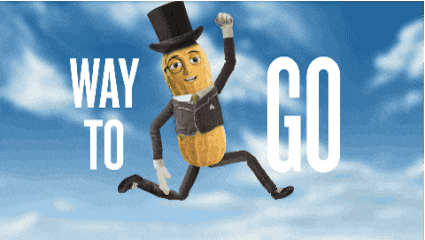 What are you waiting for? Yes, Valentine's Day is far gone but hey there isn't any day that isn't right to celebrate Love right? That too, when it comes to 'Spreading Gourmet Love' ? ??.
The Cookie Monster is roaring to be eaten. Order now. Gift a customised one to your loved ones and make them roar with happiness. Click Here to Visit All My Sins ITG Page.
And, you also need to get yourself the Happiness Jar of the Chocolate Praline Spread today. It's a jar of pure Gourmet Love and Happiness whether you want to dip into it – spread it – pour it on top – whatever you'd like. Click Here to Visit Saucery ITG Page.
---